Homeowners who choose wood siding and trim are choosing to connect their homes to nature instead of creating a wall between the home and its surroundings. Wood allows houses to breathe, acts as a natural insulator in the winter and deters excess humidity during the summer. And as the only truly renewable building material, it does all this without harming Mother Nature. After all, she made it.
Building a house with wood siding and trim is an excellent first step to connecting a home to nature - a tradition that started centuries ago and is still a solid option for today's home-buyers. While your customers may know they want to use wood for their house, they might not know what siding and trim options are the best fit for their unique needs and style. Help your customers build their dream homes by understanding the different wood siding and trim options available today based on:
Aesthetics and personal tastes
Cost
Required maintenance
Environmental impact
Longevity/sustainability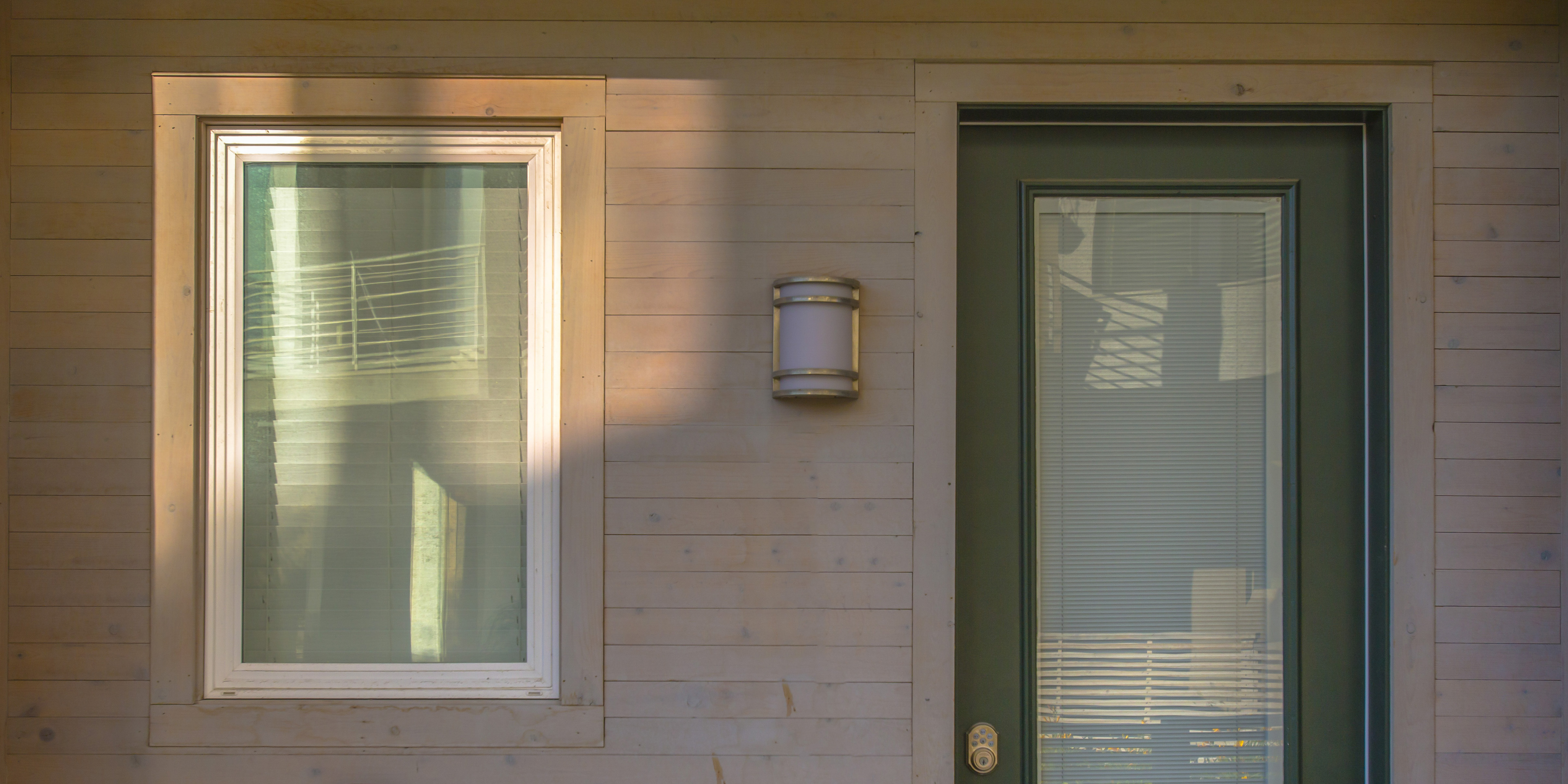 Foundations in Wood Siding
The first step towards building your customers' dream home using nature's finest siding material is understanding some of the general aspects of wood siding and trim. While it's certainly a versatile choice that fits many homeowners' lifestyles and desires, laying a solid foundation of information and communication will help you open the door for a lifelong relationship from the start. Here's a brief overview of wood siding.


Stability and Longevity
When properly cared for, wood can last for decades. Factors that affect its longevity include installation, treatment, and maintenance. Bottom line - the more your customers invest in their home up front for installation and ongoing for maintenance, the longer they will be able to enjoy that investment.
Cost
Wood siding and trim will generally be a little more expensive than some less traditional options depending on the source of the wood and the style of siding your customer selects. The saying "buy it nice or buy it twice" comes into play here: those clients willing to spend a little more will ultimately get the best overall value.
Installation
Installation has a major influence on lasting satisfaction with wood siding and trim. It contributes to the longevity of the exterior, required maintenance, ease of damage repair, and the aesthetic of the structure. As long as they're using an experienced and quality builder or architect (and we're sure you can think of someone), the installation will enhance their long-term satisfaction.
Maintenance
Make no mistake, all products need maintenance. In order to keep wood looking its best, owners should be prepared to follow a regular schedule of washing and painting/staining and should be on the lookout for signs of damage or rot.
Sustainability
Sustainability is one of wood's best strengths. In addition to being a product of nature and a completely renewable material, wood siding also has the unique ability to remove carbon from the atmosphere as it sides the house. Finally, wood has one of the highest R-values of all of the common siding materials, making it an energy-efficient choice. Insulation obviously plays a role here, but wood is one of the best choices for building comfortable and cozy homes.
Types of wood Siding and Trim used in HOME-BUILDING
Not all wood is created equal, but it's those differences that give homes the character and charm that reflect their owners. Each type of wood siding and trim has its own unique characteristics, benefits, and challenges. Let's take a look at some of the different species commonly used for home exteriors so you can help your customers get the perfect fit for their needs.
Pine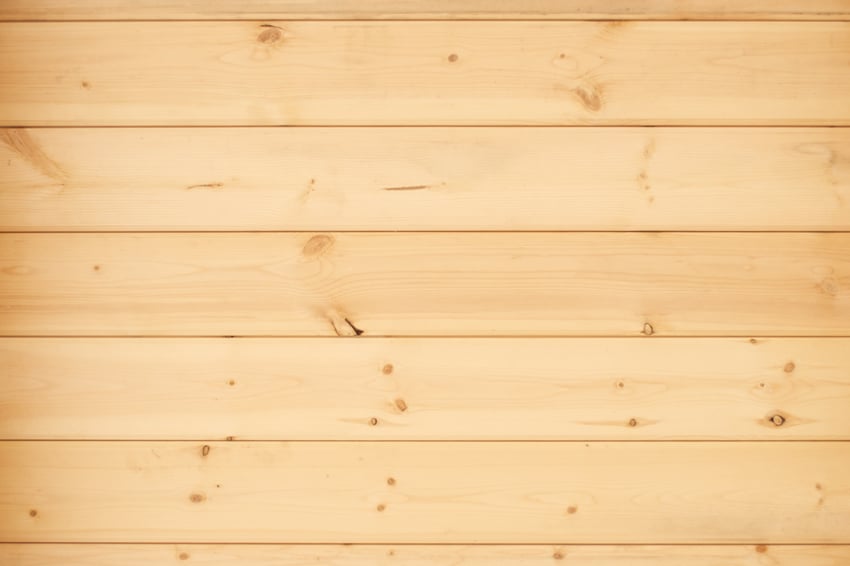 Pine is one of the most classic home siding choices. It's a commonly available species found in many regions, so it's never in short supply. Pine creates a soft, smooth, and welcoming appeal for the home.
Aesthetics
Pine has a timeless quality that fits into many different home styles and types. Contractors and craftsmen like working with pine because of its smooth texture and softness. Regardless of the style preferences of your customer, there's a pine option for them.
Cost
Look out for deceptively low-price pine siding options—these might be the fast-growing species that can lead to cupping down the road (which is bad for long-term customer relationships). Due to its knotty nature, installation could be more labor-intensive and therefore more expensive.
Required Maintenance
Pine requires fairly substantial maintenance. It is not insect-repellent, so upkeep is imperative to ensure it retains its weather resistance, structural integrity, and full aesthetic value. This type of wood will need a lot of TLC over the years to maintain its quality appearance.
Environmental Impact
Pine siding tends to have a relatively low environmental impact because it's so readily available. It doesn't typically require lengthy transportation for shipping, so the use of fossil fuels is minimal. Required maintenance could involve potentially harmful chemicals, but a careful homeowner can reduce this impact as well.
Longevity
Pine siding can last for decades if properly maintained. It is more prone to issues that can greatly impact its staying power, such as rot and insect infestations, which is why homeowners will need to be extra vigilant.
Spruce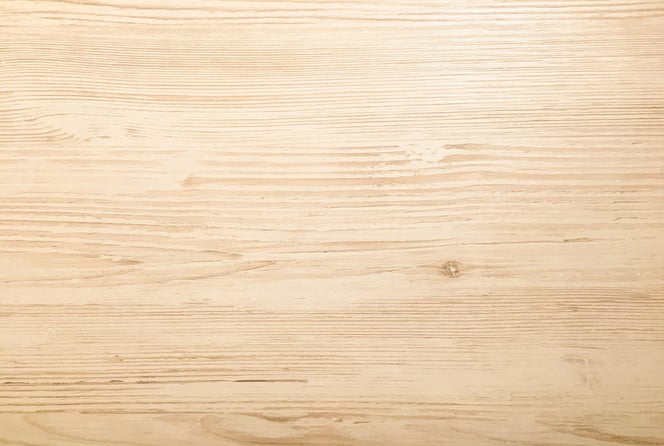 Spruce is a member of the pine family, but it has a few unique qualities that are definitely worth considering. Spruce is a soft wood that is native to the East Coast of the United States and is fairly prevalent within that region (almost as common as pine). It provides that simplistically elegant quality to home exteriors that's so hard to achieve with other woods.
Aesthetics
Spruce is another siding material that is a great option for paint and can work for homeowners with tastes ranging from colonial to ranch-style homes. It's not too different from pine in this regard, but it does have more consistent color, which means it takes paint or stain more evenly.
Cost
One of the benefits of spruce over pine is the availability of longer lengths with smaller knots. It can be less expensive than pine and easier to install due to longer lengths. This also means less joints on the sidewall, thus improving aesthetics. With its regional availability, there might be increased transportation costs for those without local suppliers.
Required Maintenance
Like most soft woods, spruce siding is not insect-resistant, nor is it impervious to the elements. Your clients should plan on regular maintenance to stain or paint, as well as sealing it from moisture and pests to prevent structural damage, rot, and warping.
Environmental Impact
As long as it's locally and responsibly sourced, spruce has a high sustainability factor. Like most woods, it has a high R-Factor, so it reduces heating and cooling energy requirements as well.
Longevity
This type of siding needs consistent sprucing if homeowners want to keep it around for the long haul. It's somewhat misleading that softer woods can't last—they just require more maintenance and upkeep to go the distance.
Fir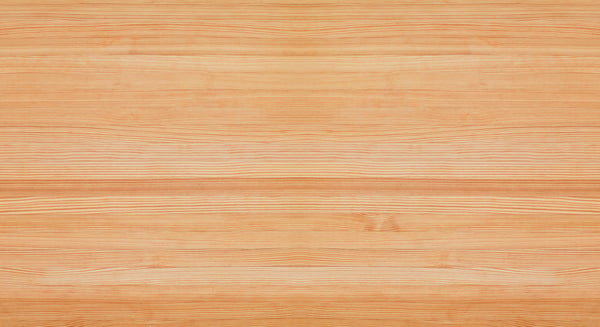 Fir is another common softwood used in home siding. Like pine and spruce, it is a versatile option for many different home styles and owner preferences. It is native to the West Coast of the United States so it's a more common choice in that region.
Aesthetics
Fir also fits within many house styles, and it is easier to mill so it works with more complicated cuts like tongue and groove.
Cost
The cost of fir siding is higher than pine or spruce. The final investment will depend on grade, but it's ultimately one of the least expensive wood siding species, especially if it's sourced locally. This is another area in which a better up-front investment leads to a higher quality result.


Required Maintenance
As with every wood siding, fir will require ongoing maintenance to present the desired effect of having wood siding. In other words, going to the effort of using a more expensive material is undercut if it's not maintained. Customers should plan on regular touch-ups to stain, paint, and sealants to protect from the elements and insects.


Environmental Impact
Homeowners can take comfort in the fact that locally and responsibly sourced fir makes a relatively low environmental impact. Something they should be aware of is that more complicated cuts increase natural resources and labor required as well as the necessary ongoing maintenance.


Longevity
Like the other softwoods we address here, fir has the capability of a longer shelf life. Quality grade of wood, installation and maintenance will be the biggest factors in how long these homes will maintain their beauty and strength.
Cedar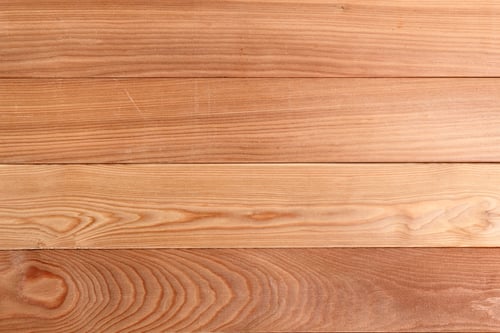 Cedar is a strikingly beautiful softwood that creates quite a statement. It evokes feelings of comfort, security, and strong natural beauty. There are quite a few aspects that set cedar apart from some of the other wood siding options. Above all, cedar invokes feelings of stability and steadfastness.


Aesthetics
Cedar is more commonly stained than painted. Colors run between white and red, and the overall aesthetic appeal can range from modern to rustic, depending on other architectural elements. Cedar's stability makes it ideal for shingles and shakes, but it works for any wood siding style, making it very versatile.
Cost
Because of its durability and the fact that it's rarer than other types of wood, high-quality cedar can require a larger upfront investment. The cost will also depend on the siding style selected and availability of stock, which is getting increasingly tight. The good news is that this investment usually pays off in reduced maintenance and repairs.


Required Maintenance
Cedar is more insect-resistant than other wood siding materials, and it is less likely to cup, split, or break. While it is not completely maintenance-free (no wood is), it can be kept looking gorgeous with less effort from the homeowners.

Environmental Impact
Cedar has the same great environmental benefits of other wood siding and trim - it's completely renewable and can clean the air for its inhabitants. The downside is that it can require more fossil fuel to transport. The upside is that it can reduce the use of harsh sealants required to keep it intact.


Longevity
Cedar is definitely a good choice for families looking to build their "forever home." Its resistance to rot, cupping and cracking means that the high-quality grades of cedar are a dependable choice for lasting beauty and shelter.
Sources:
https://www.sidingcalculator.com/wood-siding-guide/
https://sidingauthority-com.cdn.ampproject.org/v/s/sidingauthority.com/wood-siding/?amp&usqp=mq331AQCKAE%3D&amp_js_v=0.1#spruce
https://www.bobvila.com/articles/500-wood-siding-options/